CSC News
June 10, 2010
Xie Receives Award to Study Software Testing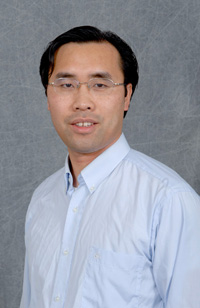 Dr. Tao Xie, assistant professor of computer science at NC State University, has been awarded $263,000 by the National Science Foundation (NSF) to support his research proposal titled "Infrastructure Support for Software Testing Research."
The award will run from June 1, 2010 through May 31, 2013.
Abstract - The objective of this project is to enhance the Software-artifact Infrastructure Repository in order to enable the evaluation of various new research projects on software testing such as unit test generation.
For more information on Dr. Xie, click here.
~coates~
Return To News Homepage