CSC News
May 19, 2010
Murphy-Hill to Join Faculty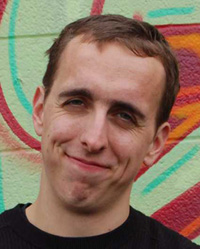 The NC State University Department of Computer Science is pleased to announce the addition of Emerson Murphy-Hill to our faculty for the fall 2010 semester.

Murphy-Hill will join the department as an assistant professor in August. His area of expertise is software engineering, especially the intersection of human-computer interaction and software engineering.
Murphy-Hill earned his bachelor's degree in computer science from the Evergreen State College in 2004, and completed his Ph.D. at Portland State University in 2009. He is currently a postdoctoral research fellow in the Software Practices Lab at the University of British Columbia. For more information on Murphy-Hill, click here.
Please join us in welcoming Emerson Murphy-Hill to our faculty.
~coates~
Return To News Homepage