CSC News
May 12, 2010
Ma Receives Award to Study Staging Architecture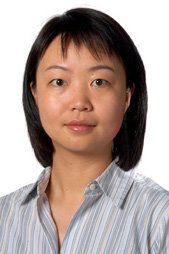 Dr. Xiaosong Ma, associate professor of computer science at NC State University and joint faculty member at Oak Ridge National Laboratory, has been awarded $133,933 by the National Science Foundation (NSF) to support her research titled "Dynamic Staging Architecture for Accelerating I/O Pipelines."
The award will run from April 1, 2010 to March 31, 2013.
Ma will collaborate on the research with Dr. Scott Klasky, senior research scientist at Oak Ridge National Laboratory and adjunct assistant professor in the computer science department at NC State.
Abstract: In the proposed work, we will investigate innovative techniques to enable efficient I/O staging at a variety of locations in the HEC storage stack. The proposed work will improve the application-visible I/O performance in Peta-scale applications and explore the scalable incorporation of solid state drives (SSDs) into the HEC I/O hierarchy.
For more information on Dr. Ma, click here.
~coates~
Return To News Homepage