Strategic Advisory Board Member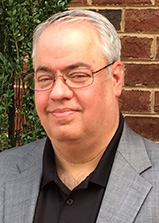 Robert (Bob) Garrell, Senior Director, Software Engineering

Bob has spent the last 17 years working in the telecommunications and cloud industries for Tekelec and Oracle. He is currently serving as a Senior Director in Software Engineering, leading the Environments as a Service (ENVaaS) team. ENVaaS provides cloud development and test environments for multiple Oracle Global Business Units including Construction & Engineering, Communications, Utilities, and Health Sciences. He has been responsible for quality assurance of a telecommunications grade platform. This platform supports telecommunication solutions including Diameter Signal Routing, and Policy and Charging Rules Functions that enable billions of people and devices to intelligently connect to the web, talk, and text over any network.
Prior to joining Tekelec, he spent 20 years serving in the US Navy as a nuclear operator on 3 different submarines and as a radiological controls supervisor in the Middle East during Desert Shield / Desert Storm.
His current pet project is developing a virtual reality / augmented reality Network Operation Center. Bob also serves as the Collegiate Programs Manager for the Cloud Native Engineering team and has been involved in multiple programs at NCSU and other universities since 2003.

Bob earned a BS in Computer Science from the University of the State of New York while in the Navy.
Return to SAB Directory