Strategic Advisory Board Member

Jerry Tillman, VP, IBM Cloud Platform Services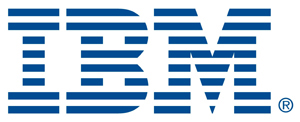 Jerry Tillman is an experienced Global Services leader with a demonstrated history of working in the Information Technology and Services industry. Jerry has developed several skills throughout his career, most notably in Cloud, Development, Storage, Customer Relationship Management (CRM), DevOps, Site Reliability Engineering, and Software-as-a-Service (SaaS).

As Vice President of IBM's Cloud Platform, Jerry is the head of Engineering for the Platform-as-a-Service (PaaS) portfolio. He leads a global team responsible for the revenue generating service offerings on the platform. His responsibilities include the business strategy, development, delivery and service availability of the PaaS offerings across Dev & Data Services worldwide.

In addition to his current responsibilities, Jerry also sits on IBM's Site Reliability Profession Global Governance Board. "SRE@IBM" is a cross business unit endeavor to jointly define job roles, certification requirements, create learning plans and training material for the SRE methodology. The collaborative goal is to share best practices as well as the experiences of practicing Site Reliability Engineering across multiple areas ranging from Cloud and Cognitive Software, Services to Global Technical Sales.

A proud Wolfpack Alumnus, Jerry earned his bachelor's degree in Computer Science with a minor in Mathematics from NC State University. In his spare time, he's run several half and full marathons when he's not spending time with his family.
Return to SAB Directory