Strategic Advisory Board Member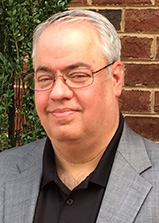 Robert Tomasko, Senior Principal Architect

Rob Tomasko has 27+ years developing and architecting software systems in the telecommunications industry. He is currently a Senior Principal Architect in the Communications Global Business Unit at Oracle, where he is responsible for providing strategic direction for their carrier grade telecommunications platform. This platform supports telecommunication solutions including Diameter Signal Routing, and Policy and Charging Rules Functions that enable billions of people and devices to intelligently connect to the web, talk, and text over any network. Technical areas of focus include cloud computing, virtualization, and software defined networking.
Prior to joining Oracle, Rob held various technical positions with service providers and network equipment vendors including AT&T, Tekelec, Bosch Telecom, Marconi Communications, and Broadband Technologies. His experience includes development of embedded/real-time networking products as well as enterprise grade ordering and billing systems.
Rob earned a Bachelor of Business Administration/Management Information Systems from James Madison University and a Masters of Science/Information Systems from American University.
Return to SAB Directory