Strategic Advisory Board Member

Beth Smith, GM, IBM Watson AI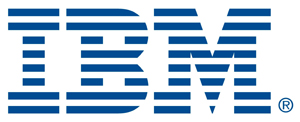 As the GM of Watson, Beth Smith is responsible for the overall success of IBM Watson's data and AI strategy and execution. She leads the worldwide business, the global ecosystem of Watson partners and developers, and the engineering and delivery of the Watson technology along with the tooling that allows for a seamless data experience. Fueled by scientific innovations born out of IBM's research and engineering teams, Watson is IBM's flagship AI system that runs natively on the cloud.

More broadly across IBM, Beth contributes to technical and business strategy as a member of several senior leadership teams responsible for shaping key strategic initiatives across the corporation.

Beth's passion for technology took root in 1987 with her first role as a programmer in Cary, NC. Over the years, she has held several executive roles in IBM, including prior positions as the GM of IBM's Information Management and Analytics Platform; VP of WebSphere; and VP of WebSphere Business Development where she led mergers and acquisitions.

Beth is a proud graduate of NC State University (BS CSC '87) and she was inducted in the NC State CSC Alumni Hall of Fame in 2020.
Return to SAB Directory