Strategic Advisory Board Member

Darrell Hubbard, Executive Director
Digital Currency Monetary Authority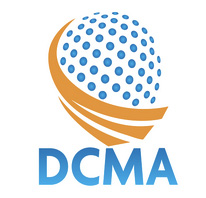 Darrell Hubbard is a serial entrepreneur as well as an experienced technologist, an innovator, and a business architect.
At age 21, he was the youngest USA Expert within the American National Standards Institute to represent the United States of America internationally in proposing and negotiating various Internet-related standards.
As a Chief Architect with AT&T Bell Laboratories, he represented AT&T and served as a member of the National Institute of Science and Technology (NIST) working on the standardization and release of the Internet TCP/IP Protocol. Darrell has managed over $160 Million in Information Technology projects as the Head of IT for AT&T's Chief Financial Officer Organization reporting directly to the CFO Board of Directors.
He founded Medic Systems, a leading solutions provider of a fully integrated Electronic Medical Record system for hospitals and physician offices. Darrell was featured in PC Today Magazine for the innovation and development of the MedicMate technology.
In 2002, Darrell founded Vertron Corporation, a boutique management and IT consulting firm for venture-backed startups and fortune 500 clients. His clients include Toyota, Warner Bros, Sony Pictures, Amgen, McKesson, Philips Healthcare, Hewlett Packard, and Dell Computers to name a few.
Darrell is a founding Board Member of Yobi Capital Fund Corporation. He also served as a Chairperson in the International Standards Organization (ISO).
Darrell started college at the age of 16, completed his Bachelors in Computer Science at the age of 18, and his Masters in Computer Science at NC State the age of 19. He also has a Master's of Business Administration (MBA) from Harvard Business School.

In October 2018, Darrell was inducted into the NC State Computer Science Alumni Hall of Fame.
Return to SAB Directory