ePartners In Action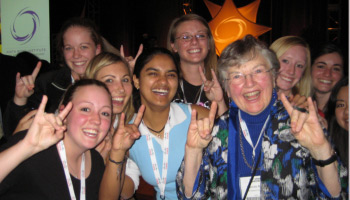 Ample funding helps outstanding programs distinguish themselves from the good programs.
The unfortunate reality is that the NC State Department of Computer Science will struggle to achieve and sustain its strategic goals with state funding alone. The collaborative relationships and unrestricted funding provided by our ePartners Program contribute greatly to our ability to foster continued growth in emerging areas of technology while providing the highest quality education for our students.
Following are several examples of how ePartners funding supports our departmental goals.
New Programs & Initiatives
Women in Computer Science is a student organization working to help increase the retention rate of women in the computer science discipline.
ePartner funds have allowed us to expand and enhance our outreach efforts, forging bonds with K-12 science & math teachers through active participation with the NC Science Teachers Association.
A new Leadership in Technology Executive Speakers Series was launched in 2007 because of the generous ePartner support from Fidelity Investments.
Recruiting Top Faculty
Recruitment support and start-up packages put the department in a position to effectively recruit high quality faculty to strengthen our foundation, provide expertise in new areas, and help assure a quality faculty-student ratio.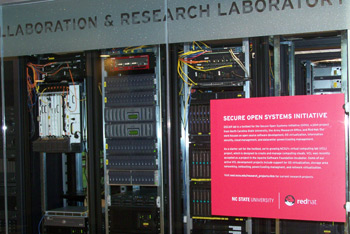 Facilities, Instructional Technology and Technical Support
An effective research and teaching environment needs to keep pace with changes in the academic and research programs. Example: All undergraduates must take a senior project course, either in networking or through the Senior Design Center, but lab space for both options is limited. There's also always a scramble to find adequate classroom and lab space for new courses designed to assure that our students are properly prepared for 21st century technology; to accommodate increasing student enrollment; and to accommodate faculty research activities.
Advances in instructional technology enhance the learning environment. The department recently acquired two plasma display boards with SmartBoard technology. These are presently being tested in small conference rooms. Early results indicate this technology will help students learn more effectively by streamlining note-taking and creating an interactive learning environment. Other technology being explored: networked classrooms that will enable students to provide immediate feedback, enabling the instructor to adjust the lesson as needed and make the most efficient use of classroom time. A Senior Design Project team has begun studying this option.
New technology and leading-edge software requires technical support staff to handle installation and ongoing maintenance.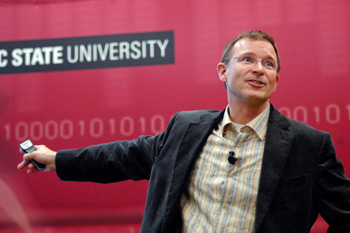 Spreading the Word
Publicizing the activities and successes of the department are an important part of our efforts to recruit the best students and faculty, and to let our friends and supporters know what's happening. ePartners' contributions help support our print and electronic communications.
Professional Development
Travel funds make it possible for students and faculty to attend conferences and other professional development programs. They also make it possible for award recipients to attend their award ceremonies.
ePartners Administration
A portion of your ePartners contribution pays for the staff dedicated to serving as a liaison for our ePartners sponsors.