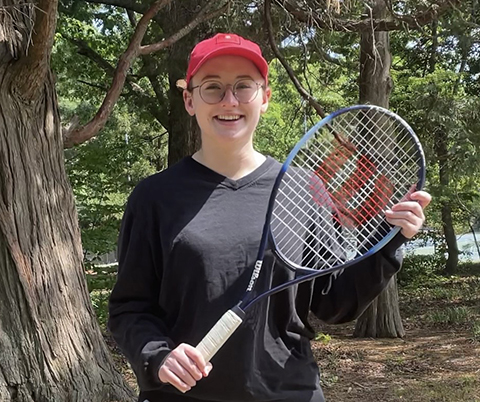 Helen O'Connell
Hometown:
Greensboro, NC
High School:
The Early College at Guilford
Activities:
Women in Computer Science (WICS), Tennis, PackHacks
Awards & Honors:
Dean's List, University Honors Program
Anticipated Graduation Date:
May 2025
What I plan to do after graduation:
I am currently interested in cybersecurity and artificial intelligence, but am trying to learn as much as I can right now.
Why I Love Computer Science:
Entering high school, I planned to major in Business and then go to law school. Junior year, all of my friends were taking an Intro to Computer Programming class, so I added it to my schedule. Through a great curriculum and professor, I found a new passion in computer science that fused a childlike love for puzzles and mathematical problem-solving. As I have continued learning in classes and through personal projects, my love for computer science has only grown. I most enjoy the ongoing challenge that computer science provides.
Email Helen