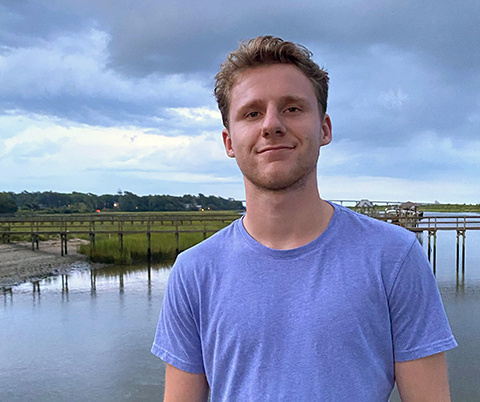 Brantley Morgan
Hometown:
Hendersonville, NC
High School:
Hendersonville High School
Activities:
Intramural Basketball, Hiking, Table Tennis, Writing, Music
Awards & Honors:
Curtis & Enid Meltzer Scholarship, Dean's List
Anticipated Graduation Date:
December 2023
What I plan to do after graduation:
Currently I plan to complete NCSU's Cybersecurity Degree Track and pursue a career in Cybersecurity.
Why I Love Computer Science:
When I was a Junior in High School, I was introduced to the basics of HTML in a Multimedia class. From that point on I knew that I wanted to study Computer Science in college and began teaching myself other programming languages outside of my class. Once I had graduated high school, I began my college career at Western Carolina University studying Computer Science with a minor in Math. I fell in love with software development and dedicated many hours to my academic projects and computer science clubs at the school. In the Fall of 2021, I decided to transfer to NC State where I knew I could find more opportunities to leave an impact on the world. Computer Science is such a growing field that for someone who strives to make the world a better place, it is the perfect place to be.
Email Brantley