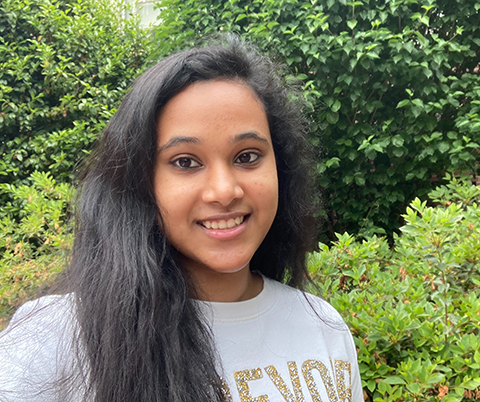 Satwika Kancharla
Hometown:
Hyderabad, India
High School:
Oakridge International School
Activities:
Photographer, Sketching, Member of the EKTAA club, Travelling
Awards & Honors:
Dean's List
Anticipated Graduation Date:
May 2025
What I plan to do after graduation:
I plan to continue my education with a Masters in Computer Science, and later on, have a potential career in Artificial Intelligence.
Why I Love Computer Science:
I love Computer Science because of the challenge that it provides when being faced with a problem and developing a creative solution to solve it. It fascinates me how something as simple as a few lines of code can bring about such a huge impact on our lives. All through high school, I have been interested in so many different subjects, but Computer Science is the one that ties all of them together. The fact that this one subject can be used in every single field, made me very passionate about it.
Email Satwika