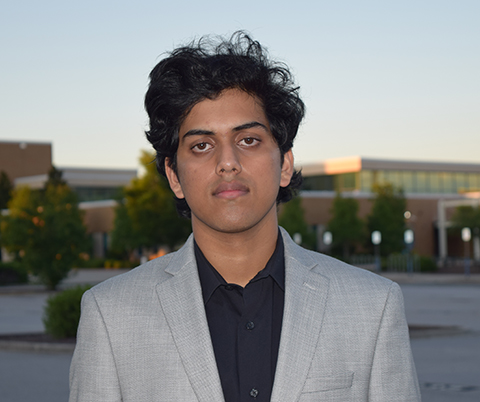 Hrishi Batta
Hometown:
Cary, NC
High School:
Green Hope High School
Activities:
Soccer, Badminton, Hiking, Cooking, Rock Climbing
Awards & Honors:
University Scholars Program; Dean's List
Anticipated Graduation Date:
May 2023
What I plan to do after graduation:
I have interned with Fidelity and Amazon. After graduation, I plan to pursue a career in Artificial Intelligence and explore other aspects of computer science.
Why I Love Computer Science:
I chose Computer Science because I wanted a career where I would be constantly challenged and pushed to learn new things. Computer Science is a dynamic field with so many applications. There is always something new to explore and experience. My Computer Science classes at NC State forced me to approach problems from new perspectives and apply my knowledge creatively to find a solution. This new method of logical thinking is what I truly enjoy about Computer Science. From voice assistants to self-driving cars, we can clearly see the impact Computer Science can have on this world. I want to be a part of this innovation and bring about a positive change in whatever way I can.
Email Hrishi