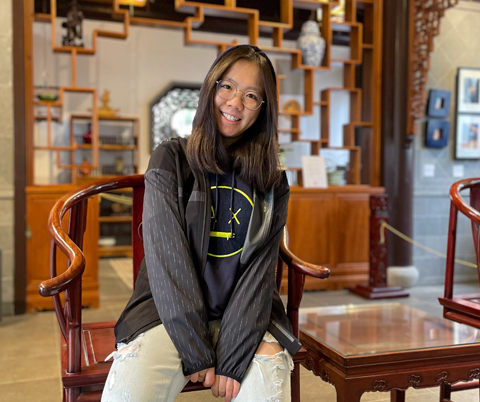 Molly Sun
Hometown:
Shandong, China
High School:
Shandong Qingdao No.1 Middle School
Activities:
Swimming, Soccer, Piano, Ukulele, Finance Lead of Women in Computer Science, Co-op with Siemens
Awards & Honors:
Grace Hopper Conference Scholarship, Best Hack for Education at HackNC, University Scholars Program, Dean's List
Anticipated Graduation Date:
May 2023
What I plan to do after graduation:
I'm a double major in Computer Science and Economics. This summer, I will be interning with PwC for their cybersecurity technology consulting role. After graduation, I plan to find a full-time software engineer position in either Finance or Tech.
Why I Love Computer Science:
I'm a big fan of thriller shows like the Blacklist and 24. In each of the shows, there always has a cool analyst that can avoid an attack at a critical moment, or find a suspect's whereabouts quickly through a program. Even though they're TV shows, I'm fascinated by their abilities and became more interested in computer science. So in college, I picked computer science as my major. But at that time, I didn't know I like computer science. Until one day I found that I debugged in my dorm for a whole day without moving and didn't know the time passed, I realized that I had discovered a field that I like. The process of fixing a bug makes me feel like leveling up monsters and addicted to it.
Email Molly