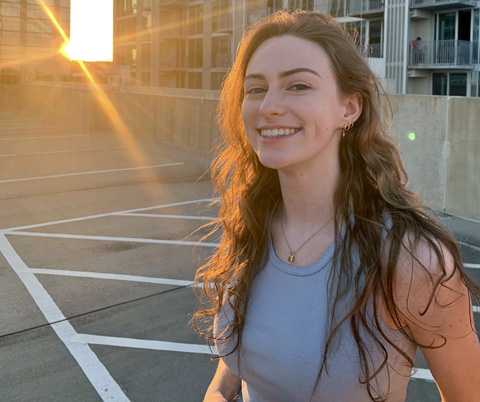 Brooke Raschke
Hometown:
Cranberry Township, PA
High School:
Seneca Valley High School
Activities:
Women in Computer Science, Ballet, Flute, Hiking
Awards & Honors:
Dean's List, University Scholars Program, Houston Pipeliners Association Scholarship
Anticipated Graduation Date:
May 2023
What I plan to do after graduation:
I'm currently pursuing my Master's degree in computer science and will graduate in the Spring. This summer I worked as a software engineering intern at Qualcomm. I plan on continuing as a full time software engineer at a tech company.
Why I Love Computer Science:
I chose to major in computer science because I fell in love with the combination of logical thinking and creativity when I was first introduced to it in high school. The challenge of programming was like nothing I had experienced in my other classes. It required me to use my knowledge in new ways to figure out the solution to the problems I was given. This challenge excited me then, and continues to excite me now. There are so many opportunities that computer science can unlock in many different industries, and I am eager to get the chance to explore them.
Email Brooke