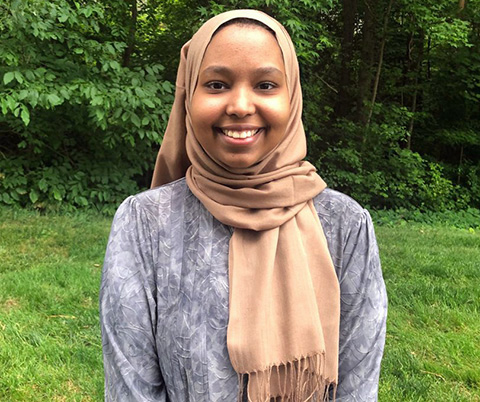 Afnan Idries
Hometown:
Raleigh, NC
High School:
Broughton High School
Activities:
Member of NCSU MSA club, Women in Computer Science (WICS), singing and finding new coffee shops!
Awards & Honors:
Caldwell Fellows '24, Dean's List
Anticipated Graduation Date:
May 2024
What I plan to do after graduation:
I am currently looking into research opportunities within the computer science department. I have yet to decide which specialization I will venture into, but am excited to learn more about the field of computer science!
Why I Love Computer Science:
I have found that Computer Science is the perfect intersection of logic and creativity and that the possibility to create something that has the potential to change the world is at our fingertips (literally!). One thing that drew me to this major out of my senior year of high school was the challenge to resolve technological racism and sexism that is unfortunately present within computer algorithms. I feel that as we continue to enter a world centered around technology that can hold private and confidential information, we should be able to have a safe, reliable, and non-discriminatory computing system that can withstand this information. We can resolve this issue through computer science efforts, which I hope to contribute to in the future.
Email Afnan