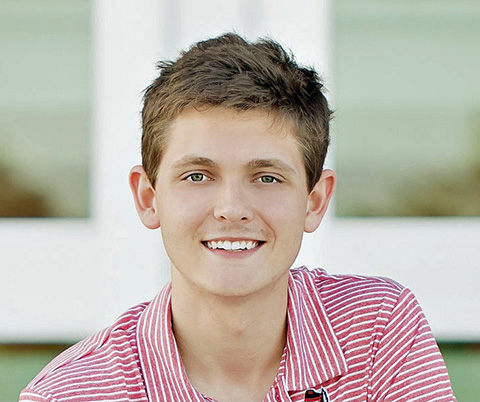 Mason Horne
Hometown:
Davie County, NC
High School:
Davie County High School
Activities:
Undergraduate Research, Golf, PackHacks, Snowboarding, and Video Games
Awards & Honors:
Dean's List, Grady L. McClamrock Sr. Engineering Scholarship
Anticipated Graduation Date:
May 2024
What I plan to do after graduation:
I plan to pursue a career in data science and/or cyber security.
Why I Love Computer Science:
When I came to NC State, I hadn't had any previous experience with Computer Science. During my intro CSC courses in my freshman year, I became introduced to my first loops. Since then, I have become fascinated by the subject, leading me to spend most of my free time trying to learn as much as I can about such an interesting field. I have always enjoyed solving puzzles since I was younger, which is something I have realized is at the heart of almost every problem in Computer Science. I knew that this was what I was supposed to do with my life. Computer Science allows me the ability to tackle problems in an entirely new way. Before coming to NC State, I would have never expected to be giving myself extra projects to do. But, after discovering the possibilities and enjoyment that comes with working on them, I don't see myself ever stopping.
Email Mason