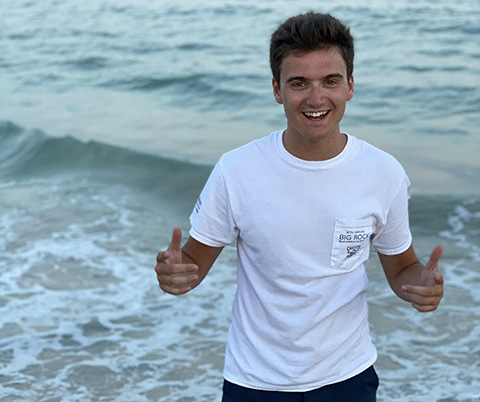 Austin Daugherty
Hometown:
Jacksonville, NC
High School:
Jacksonville High School
Activities:
CO-OP, Teaching Assistant, Intramural Soccer, Intramural Football, Running, Hiking, Skiing, Boating, Video Games
Awards & Honors:
Dean's List, FEDD Winner, Clemmons Scholarship
Anticipated Graduation Date:
December 2022
What I plan to do after graduation:
I wish to resume the work I did as a CO-OP at Kadro Solutions as a full-time employee and eventuality start my own business using Computer Science.
Why I Love Computer Science:
After originally coming to NC State for Aerospace Engineering, I fell in love with Computer Science after taking a required CSC class. Here I learned that in the span of just a few hours, a computer scientist can build something right before their eyes. With nothing but a computer and an internet connection, the sky is the limit. If you can imagine it, you can build it. No need to worry about budget, resources, labor, or other logistics related to more hands-on projects. It can be as simple as a "Hello World!" program or as complex as artificial intelligence; the choice is entirely up to you.
Email Austin