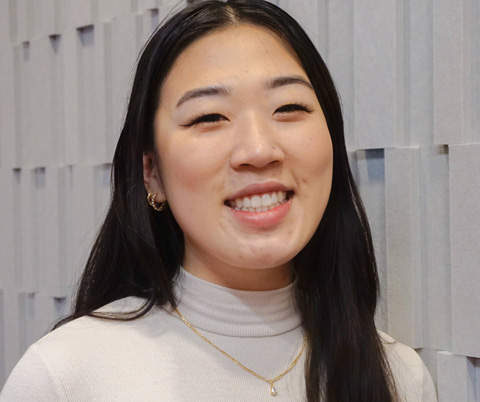 Jeehe Han
Hometown:
Cary, NC
High School:
Panther Creek High School
Activities:
Art/Graphic design, Traveling, Alpha Phi Gamma National Sorority Inc., Society of Asian Scientists and Engineers, Women in Computer Science
Awards & Honors:
Dean's List
Anticipated Graduation Date:
May 2022
What I plan to do after graduation:
I plan to pursue a career in software engineering and/or web design.
Why I Love Computer Science:
When I first came to NC State, I was enrolled in the Exploratory Studies Program because I had no idea what I wanted to do in the future. I had an interest in some majors such as animal science and engineering in general, but once I took my first computer science class in the spring of my freshman year, I knew computer science was what I wanted to pursue. Not only do I learn about new concepts/languages and implementing code, but I also gain essential skills in problem-solving and deeper thinking that I use in my day-to-day life. There is no limit to the number of possibilities that can be achieved when it comes to computer science.
Email Jeehe