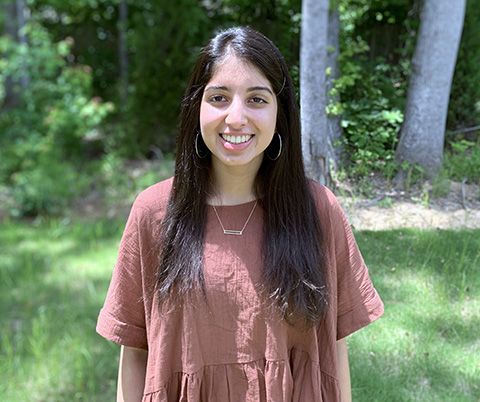 Manali Shirsekar
Hometown:
Cary, NC
High School:
Apex High School
Activities:
Women in Computer Science (WiCS), Reinforcement Learning Research, Running, Gardening
Awards & Honors:
Raleigh Engineers Club Scholarship Recipient, University Scholars Program, Dean's List
Anticipated Graduation Date:
May 2022
What I plan to do after graduation:
I plan to pursue my Master of Science in Analytics and enter the field of Data Science.
Why I Love Computer Science:
What excites me most about Computer Science is its versatility. I love that Computer Science has applications in such a wide variety of industries. I am currently working on a research project that combines both Statistics and Computer Science and it is fascinating to see what can be achieved through the intersection of these fields. As someone who has always enjoyed Math and Statistics courses, I am eager to pursue a career in Computer Science that complements both my fields of interest.
Email Manali