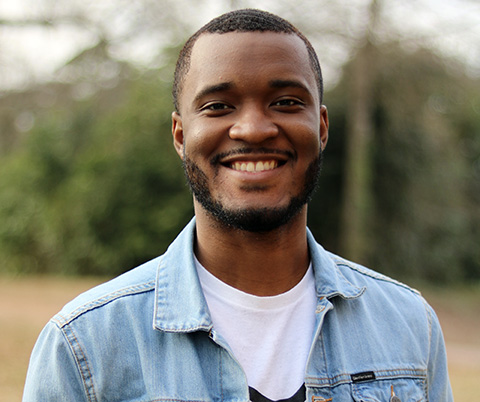 Jevon Ray
Hometown:
Monroe, NC
High School:
Union County Early College
Activities:
Photography, Phi Beta Sigma Fraternity
Awards & Honors:
Dean's List
Anticipated Graduation Date:
December 2020
What I plan to do after graduation:
I plan on pursuing a career in software engineering, but I am still thinking about graduate school.
Why I Love Computer Science:
From a young age I was always interested in how software is created and how it interacts with the user. I first really learned about computer science during my freshman year of high school when I had to do a project on software engineers, this sparked my interest even more on the subject. No computer science classes were offered at my high school, so my first real experience was in CSC 116. There I realized how much I enjoy the process and concepts behind computer science and software engineering.
Email Jevon