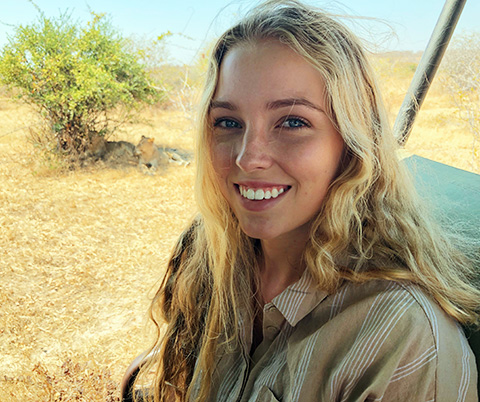 Anna Owens
Hometown:
Nashville, TN
High School:
Harpeth Hall School
Activities:
Women in Computer Science, Basketball, Country Music Association, VOLAR Spanish Tutoring
Awards & Honors:
Park Scholar, Dean's List
Anticipated Graduation Date:
May 2021
What I plan to do after graduation:
After graduation, I hope to pursue a Masters degree in Computer Science at NC State. This summer, I am interning at Microsoft in a rotational program, so I am excited to see where my interests align between software development and program management.
Why I Love Computer Science:
My first experience programming was taking an all-female online computer science course in high school. Soon after, I became involved with our robotics team and saw that the applications of programming extend past logic puzzles and print statements. Since joining the Computer Science Department at NC State, I have been introduced to even more opportunities to make an impact with my computer science degree. I love computer science because it influences nearly every industry across the globe today, so I know that my education will empower me to make a difference in any career path I pursue.
Email Anna