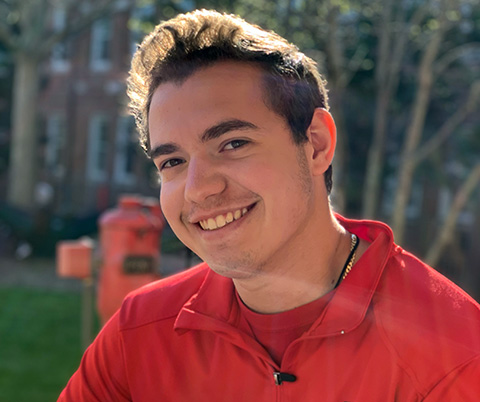 Evan Lafontaine
Hometown:
Cary, NC
High School:
Athens Drive High School
Activities:
Piano, Pre-Law Society, Hiking and Camping, STARS Alliance, Service and Volunteering
Awards & Honors:
University Honors Program
Anticipated Graduation Date:
May 2022
What I plan to do after graduation:
I plan on attending law school with an interest in data privacy and protection or international affairs.
Why I Love Computer Science:
I love computer science because it allows me to combine a variety of my interests. Even while pursuing a more technical path in computer science and statistics, I can still incorporate law and pursue my all of my passions. The limitless capabilities of computer science have enabled me to see and work with ideas previously unknown. Another reason I love computer science is seeing code come to life, whether behind the computer screen or directly in society. Each line of code has a specific purpose, and it amazes me to see this code have a large impact on the world.
Email Evan