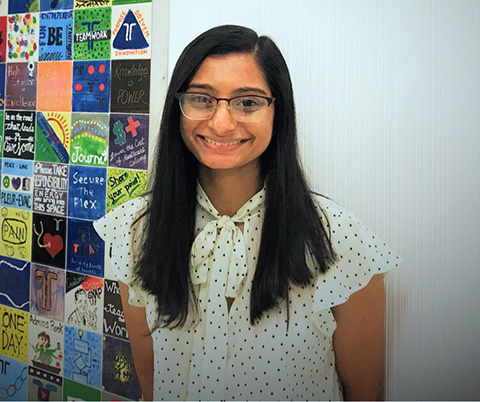 Varsha Gopal
Hometown:
Cary, NC
High School:
Green Hope High School
Activities:
Resident Advisor, Vice President of Girls Engineering Change, E-Relations Director for Engineers' Council, beginner SpikeBaller
Awards & Honors:
University Honors Program, Dean's List
Anticipated Graduation Date:
May 2021
What I plan to do after graduation:
I have interned with two companies, Teleflex and Railinc. At Teleflex, I worked as a Technical Intern with the Business Intelligence Team doing data analytics. At Railinc, I worked on software automated testing as a Software Engineer Intern with the QA team. I am also pursuing minors in Business Administration and Statistics. With this experience, I hope to work in data analytics and eventually become a Project Manager.
Why I Love Computer Science:
I am a puzzle enthusiast with a love for problem-solving. From tackling Sudoku puzzles and playing strategic board games to discovering who the serial killer is in crime shows, I love the challenge and excitement of solving problems logically and analytically. I love Computer Science because it provides me with an opportunity to learn and extend myself and every project is a new challenge. Computer Science also appeals to my service-driven mindset. I have a passion for volunteering and I want the work I do to have a positive impact on the world around me. With technology being a driving factor in addressing global issues like climate change and world hunger – a degree in Computer Science is a valuable tool to finding pragmatic solutions to important issues.
Email Varsha