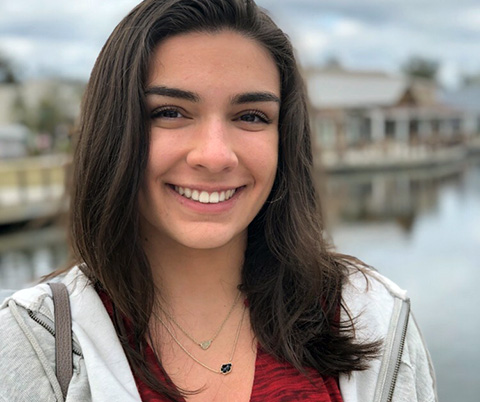 Julia Ferrante
Hometown:
Charlotte, NC
High School:
South Mecklenburg High School
Activities:
Health and Fitness, CHAARG, Society of Women Engineers (SWE), Intramural Volleyball
Awards & Honors:
Wells Fargo Team Member's Dependent Scholar, Italian American Association Continuing Education Scholar, Teen Health Connection Johnston Ziegler Scholar
Anticipated Graduation Date:
May 2021
What I plan to do after graduation:
I plan to pursue a career in security, software development, or data analytics.
Why I Love Computer Science:
We live in a day and age where technology is everywhere and practically everything relies on it. With this, computer science brings the opportunity to work in almost every industry and create anything one desires. What makes computer science so attractive to me is its flexibility and adaptability. Knowing that countless possibilities exist at the touch of my fingertips to help solve real world problems is very empowering.
Email Julia