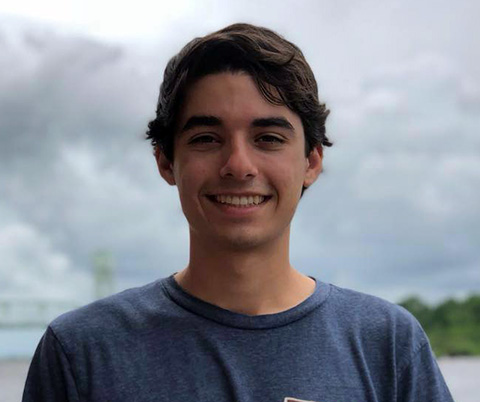 Domenick DiBiase
Hometown:
Hampstead, NC
High School:
Topsail High School
Activities:
Ultimate Frisbee, Mountain Biking, Running, and Hackathons
Awards & Honors:
Ida C. Koran Scholarship, Jones-Onslow Scholarship, Dean's List, CSC Honors
Anticipated Graduation Date:
May 2020
What I plan to do after graduation:
I have interned with IBM and Teradata; I plan to gain a few years of industry experience as a software engineer then return to school for a master's degree.
Why I Love Computer Science:
I gained an interest in computers and coding in Middle School. I created small web pages to use as study tools, teaching myself how to code until I took classes in High School. Upon taking these classes, I knew computer science was the career path for me. It is an optimally challenging activity that may demand developing the most efficient algorithm or most favorable user experience. Finding the solution to one of these challenges makes me feel very satisfied and motivated to continue working and learning new things.
Email Domenick