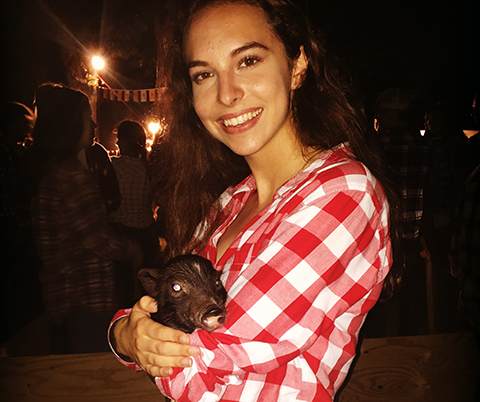 Claire Stewart 
Hometown:
Charlotte, NC
High School:
Hickory Grove Christian School 
Activities:
CRU, Collegiate Shag Association, and Intramural Volleyball
Awards & Honors:
Dean's List
Anticipated Graduation Date:
December 2020
What I plan to do after graduation:
Get a job in a computer science field.   
Why I Love Computer Science:
During my junior year in high school, I took AP Computer Science. We had one project where we created a tic-tac-toe game, and I was determined to get the program to work. The feeling I got after finishing the project is a feeling like nothing else. Ever since, I have loved computer science and knew that it was what I wanted to do with my life!
Email Claire