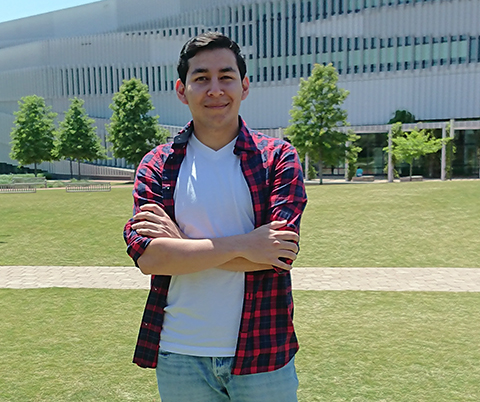 Oscar Molina
Hometown:
Raleigh, NC
High School:
Garcia Flamenco
Activities:
Hiking, video games, movies, meditating
Awards & Honors:
Goodnight Scholar
Anticipated Graduation Date:
May 2020
What I plan to do after graduation:
I plan to pursue a career in data analytics, software engineering or data science.
Why I Love Computer Science:
My first coding experience came with plain old HTML, CSS, and the idea of creating a website. I really enjoyed seeing how every time I wrote a line, in a text file, my website would change. I was curious to learn how the computer understood the instruction I was writing in the file. Then I had the opportunity to learn about computer networks to finally discover computer science. I love computer science because it is a major that offers flexibility, and does not force me to follow a single path. With this major, I will have the opportunity to create new technologies, as well as apply solutions through computers to improve a wide range of areas. I also like that computer science is a major under constant change, so every day I will have the opportunity to learn something new.
Email Oscar