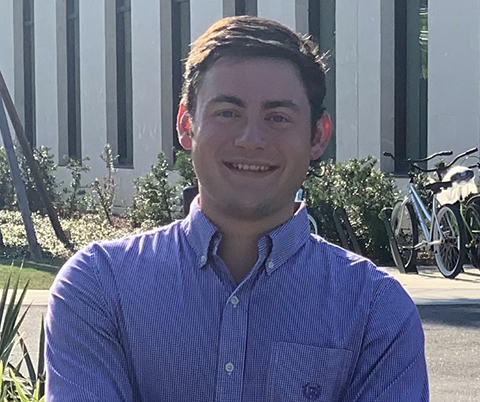 Jimmy Long
Hometown:
Waxhaw, NC
High School:
Marvin Ridge High School
Activities:
University Activities Board - Concerts Committee Chair, SailPack, Golf, Piano, Guitar
Awards & Honors:
University Scholar, Dean's List
Anticipated Graduation Date:
May 2020
What I plan to do after graduation:
I will be beginning my career as a Software Engineer at Blackbaud!
Why I Love Computer Science:
I was nervous to take my first programming course my freshman year of high school, but I ended up enjoying it so much that I immediately enrolled in the second course in the series for my second semester. After that, I took AP Computer Science and never looked back. Perhaps my favorite thing about Computer Science is its versatility and unpredictability. You can apply what you learn in the classroom to almost any other field you are interested in (for me this is data analytics and sports), and each and every day will bring forth a new challenge that requires a creative solution.
Email Jimmy