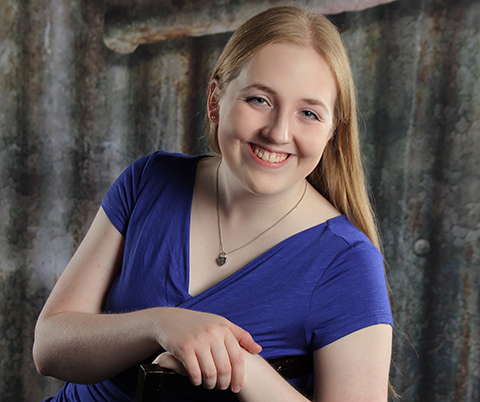 Sarah Korkes
Hometown:
Cary, NC
High School:
Green Hope High School
Activities:
University Scholars Program, former Women in Science and Engineering (WISE) Mentor
Awards & Honors:
Henry B. Rowe, Jr. Computer Science Scholarship, SAS Institute Scholarship, NCWIT Aspirations in Computing 2016 Raleigh-Durham Affiliate Award Runner-Up; Dean's List
Anticipated Graduation Date:
May 2020
What I plan to do after graduation:
I have not settled on a specialization yet, but I know that I love software engineering and development in general, so I hope to get a job in industry as a software engineer creating solutions to make the world a brighter place.
Why I Love Computer Science:
When I was younger, I knew that I had some logic skills from being good at math, so I tried programming classes in high school and fell in love. Computer Science allows me to make the most of my talents and truly make an impact. Programming engages both the logical and imaginative sides of my brain, giving me the power to create anything I can dream of at the touch of my fingertips. While there are some parts that are challenging, anything worth doing is challenging anyway, and I fully believe the challenge to be worth it because of computer science's clear applications in solving real-world problems. I love the feeling of being able to figure out how to write an algorithm for a complicated task or implementing an efficient piece of software; it's incredibly satisfying to me. It's even more satisfying knowing that I could go on to use this power in my future career. Whether I end up developing video games or coding solutions for nonprofit organizations (or even both!), I know I have a future full of variety ahead of me, and it's because I am pursuing a degree in computer science!
Email Sarah