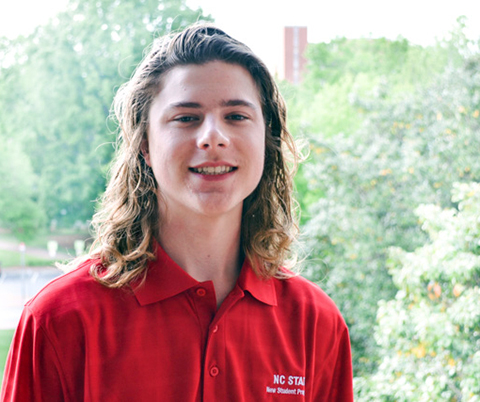 Carl Klier
Hometown:
Greensboro, NC
High School:
Bishop McGuinness High School
Activities:
Listening to music, video games, entrepreneurial ventures, stock trading
Awards & Honors:
Dean's List
Anticipated Graduation Date:
December 2019
What I plan to do after graduation:
I plan to obtain a Master's degree in Computer Science and pursue a career in software development.
Why I Love Computer Science:
I knew early on that I wanted to be a computer scientist. This stemmed from experiences building computers and making games with my dad when I was younger. I love being able talk to my dad about all the interesting coding projects I'm working on throughout each semester and learning about how things were different back when my dad was learning computer science. Since technology is constantly changing, I love that computer science allows me to continuously keep learning. There are always new applications and devices coming out that have the potential to greatly improve the world. Computer science also ties in really well with entrepreneurship, which could lead me down another great career path.
Email Carl