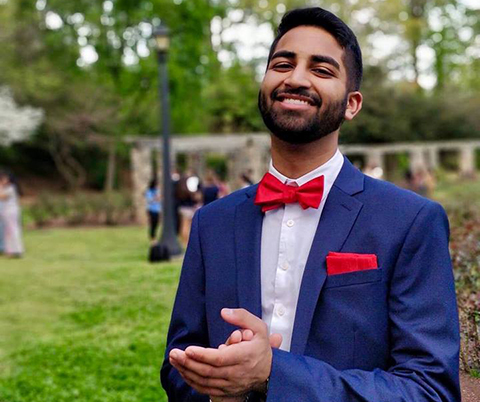 Alay Deliwala
Hometown:
Charlotte, NC
High School:
Ardrey Kell High School
Activities:
Delta Sigma Iota Fraternity, Inc., Sangeet Saagar Director, RED-i Intern, TiE Carolinas Webmaster, and EKTAA Co-President.
Awards & Honors:
Dean's List
Anticipated Graduation Date:
May 2020
What I plan to do after graduation:
I have interned with United Health Group and after graduation, I aspire to work as a software developer at a top 10 company and eventually create my own startup.
Why I Love Computer Science:
In high school, I took AP Computer Science and I immediately became drawn into the field; I enjoyed the feeling of instant gratification after solving each problem or taking on a new challenge. I was able to see the results of my work almost instantaneously. Every time I made something, I'm building off of the work of past engineers to tackle new problems. The way I see it, computer science is boundless in comparison to other fields. Despite the constant technological advancements of the past decade, we have only scratched the surface of what can be done, and that excites me. It is a field where everyone works together to push the boundaries to achieve what was previously impossible.
Email Alay