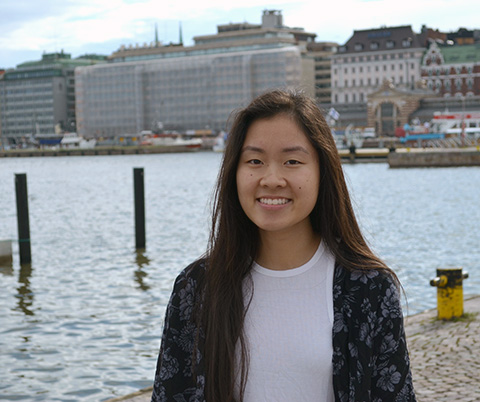 Jasmine Wang
Hometown:
Wilmington, NC
High School:
John T. Hoggard High School
Activities:
Feed the Pack Leadership Team, STARS Alliance, Krispy Kreme Challenge Web Design & Analytics Committee, painting, reading, civic engagement.
Awards & Honors:
Park Scholar, Dean's List
Anticipated Graduation Date:
May 2020
What I plan to do after graduation:
I hope to continue my studies in graduate school and going on to work somewhere focused on Virtual and/or Augmented Reality.
Why I Love Computer Science:
Growing up, my dad always pushed me towards Computer Science. I was never actually interested in it until I attended Summer Ventures in Science and Mathematics. After learning how to code BASIC microcontrollers with PBASIC, I found that I loved the logic puzzles of code - and more than that, how versatile programming is in problem-solving. Since everything is touched by technology, I knew that studying Computer Science meant open doors, no matter the field. I am the type of person who has many different interests - from music to sociology - and I love Computer Science for its versatility to be applied anywhere.
Email Jasmine