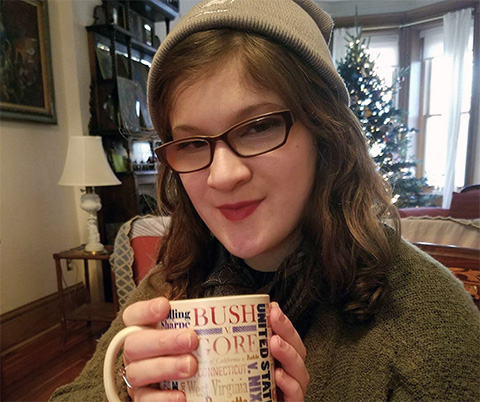 Lauren Siegel
Hometown:
Raleigh, NC
High School:
Raleigh Charter High School
Activities:
University Scholars Program, Undergraduate Research, Benjamin Franklin Scholars, Service Raleigh, Student Senate, viola, and watching way too many dog YouTube videos!
Awards & Honors:
Park Scholar, Grand Challenge Scholar, Dean's List
Anticipated Graduation Date:
May 2020
What I plan to do after graduation:
I'm not sure yet! As of now I'm interested in working as a software engineer.
Why I Love Computer Science:
When I was 8 years old I discovered HTML through an online game that let me customize a virtual shop front. I figured out how to change the colors and fonts just by changing a couple numbers, and I was enthralled. I'm legally blind, so the idea of being able to code something to where it was easier for me to see or more accessible for me was incredibly exciting. As I got older I realized that I loved math and programming, and I wanted to do something with my life where I could help other people. Computer Science allows me to combine the same creativity that got me interested, the math and logic skills that I love to develop, and my desire to help others by writing software that can change people's lives.
Email Lauren