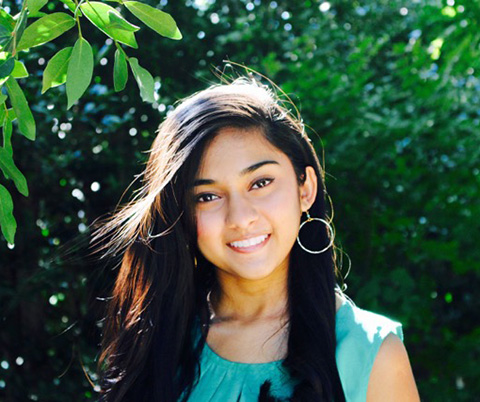 Deepthi Rao
Hometown:
Raleigh, NC
High School:
Raleigh Charter High School
Activities:
Tennis, Indian Fusion A-Cappella Club, NCSU Bhangra Dance Team, Environmental Enthusiast
Awards & Honors:
University Honors Program, Initiative for Maximizing Student Diversity Scholar; Dean's List
Anticipated Graduation Date:
May 2019
What I plan to do after graduation:
I hope to go on to Graduate School to pursue a Masters Degree in Computer Science; I then plan to work in the industry, in either Web Development, Security Systems, or Artificial Intelligence.
Why I Love Computer Science:
I came to NC State University originally planning on majoring in Chemical Engineering. Out of curiosity, I took an introductory JAVA programming class and fell in love with the field, and quickly decided to change my major. I was first drawn to the systematic and logic based thinking processes employed when creating programs, and was amazed at the versatility within the major. Computer Science and its applications can be seen in everything from the medical field to explorations of artificial intelligence. This major will allow me to dabble at a wide range of opportunities at the end of my college career, making my love for computer science endless.
Email Deepthi