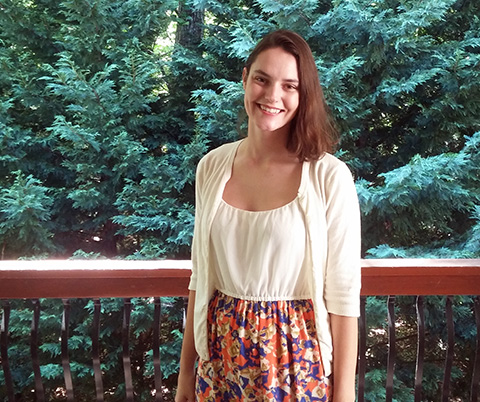 Michelle Lemons
Hometown:
Asheville, NC
High School:
TC Roberson High School
Activities:
Vox Acalia (Women's choir), UTC Tutor, WiCS member, RUF campus ministry, Economics Society, games of all sorts, art aficionado, obscure music lover
Awards & Honors:
University Scholars Program, Phi Kappa Phi, Dean's List
Anticipated Graduation Date:
May 2019
What I plan to do after graduation:
I'm hoping to return as a full time software engineer at Microsoft but am still considering grad school.
Why I Love Computer Science:
Coming into college, I honestly had no idea what I wanted to major in due to being passionate about so many fields - astronomy, art, music, logic, math, science. I was never really exposed to computer science until college when I saw that computer science and the problems that we solve are like challenging but rewarding puzzles that relate to any field you could ever image. It excites me that my degree is applicable and useful in any company, that I have a group of classmates that are brilliant and kind, and that we have professors and a department that does everything they can for the students - what more could you ask?
Email Michelle