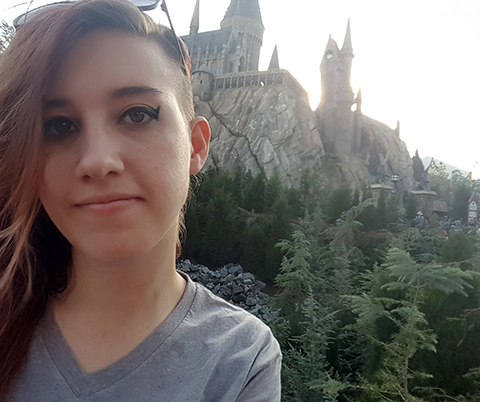 Natalie Landsberg
Hometown:
Raleigh, NC
High School:
Leesville Road High School
Activities:
Women in Computer Science (WiCS) Secretary, E 115 Head Grader, GirlsMakeGames counselor/representative, video games. I also dabble in art in my spare time
Awards & Honors:
WiCS GHC Scholarship
Anticipated Graduation Date:
May 2019
What I plan to do after graduation:
I am looking into the Accelerated Masters Program for security, but I am also keeping my options open if a job offer comes up.
Why I Love Computer Science:
I love computer science primarily because of the problem solving aspect. Whether it is fixing a bug of my own or completing a project, the accomplishment I feel when I get it done makes the effort worth it. I also appreciate that computer science can be applied to many fields, in case one wants to explore other topics that deviate from computer science. There are endless possibilities for what I can do, and I love it. I also love learning about how many aspects of things we use work, like the algorithms for websites, databases, and more.
Email Natalie