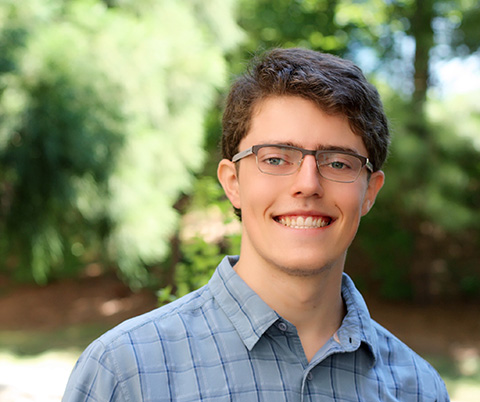 Matthew Gray
Hometown:
Kitty Hawk, NC
High School:
First Flight High School
Activities:
Club Gymnastics, Strength Training, Eating, Coffee, Side Programming Projects, Reading, Music, Podcasts, Netflix, Video Games
Awards & Honors:
High School Salutatorian, NCSU Scholars Program, National AP Scholar, Dean's List
Anticipated Graduation Date:
May 2019
What I plan to do after graduation:
I have interned with Allscripts and ChannelAdvisor and I would like to work professionally in software development along with pursuing side projects.
Why I Love Computer Science:
I consider myself lucky, I found programming by stumbling across it on the internet about 7 years ago and have loved it since. The process of finding a problem, creatively crafting your own solution, and then applying it has always felt incredibly satisfying. Being able to sit down and enjoy the work you do, not even considering the nice average salary, is such a wonderful thing. I can't imagine pursuing anything else.
Email Matthew