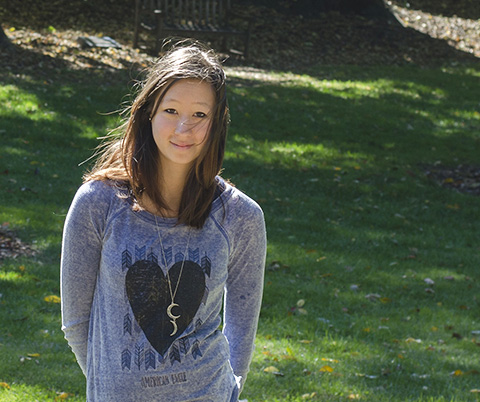 Hanna Fernandez
Hometown:
Pemberton, NJ
High School:
Pemberton Township High School
Activities:
Graphic Design, CSC216 PTF, Millbrook Exchange Dog Park Volunteer, creative writing, reading, yoga
Awards & Honors:
Dean's List, CSC Ambassador
Anticipated Graduation Date:
May 2019
What I plan to do after graduation:
I'm still narrowing down what I want my focus to be, but I'm very interested in application development and network security. I'd love to work for Google, but ultimately I just want to work somewhere I feel fulfilled.
Why I Love Computer Science:
As a high school student taking Java, I felt programming was NOT for me, and so I went into a fine arts field. Four years of Graphic Design classes taught me that fine arts is a great hobby, but not what I want to spend the rest of my life doing. During my time getting that BFA, I minored in Web Design and took a few programming classes. It was so dramatically different from high school; using ActionScript 3.0, Processing, and Arduino boards, the classes I took showed me a new realm of what was possible with computer science, and I fell in love instantly.
Email Hanna