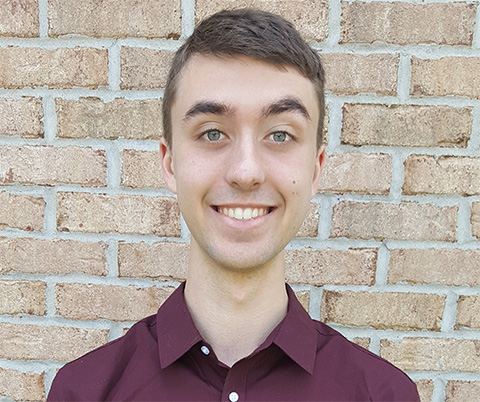 Colton Botta
Hometown:
Seven Fields, PA
High School:
Seneca Valley Senior High School
Activities:
Teaching Assistant for CSC116, Researcher under Dr. Christopher Parnin, Artificial Intelligence Club, Entrepreneurship Initiative, Engineering Ambassador, Engineering Career Fair Volunteer
Awards & Honors:
University Honors Program, Academic Decathlon Scholarship, Dean's List
Anticipated Graduation Date:
December 2019
What I plan to do after graduation:
I plan to pursue a graduate degree in Computer Science.
Why I Love Computer Science:
I was first introduced to programming as a senior in high school when I took an introductory java class, and I was immediately fascinated by the subject. From the moment I saw "Hello World" appear on the screen, I knew that Computer Science was what I loved to do. For me, Computer Science is an exciting field because technology has become a vital aspect of society that it is only going to grow as our needs and wants change. This is a career that will allow me to work with the latest innovations and shape future technology.
Email Colton