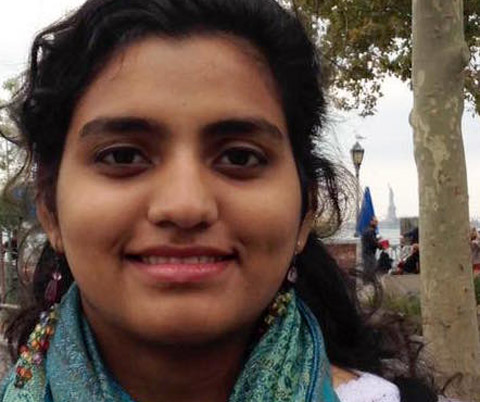 Spatika Ganesh
Hometown:
Chennai, , India
High School:
RN Podar School, Mumbai, India
Activities:
Undergraduate Research Assistant, Java 2 Teaching Assistant, WiCS Publicity Chair
Awards & Honors:
Dean's List, Donald L.Bitzer Creativity Award 2016-2017, University Scholars Program, CSC Honors
Anticipated Graduation Date:
December 2017
What I plan to do after graduation:
Gain professional experience by working in the industry and possibly obtain PhD in Computer Science in the future.
Why I Love Computer Science:
I participated in Olympiads that had logical reasoning questions during middle school, through which I was introduced to the concept of algorithmic thinking. Hence, I opted for Computer Science in High School, during which I loved solving problems through programming. I also like the fact that computer science is a broad and growing field, giving me a lot of options for the future.
Email Spatika