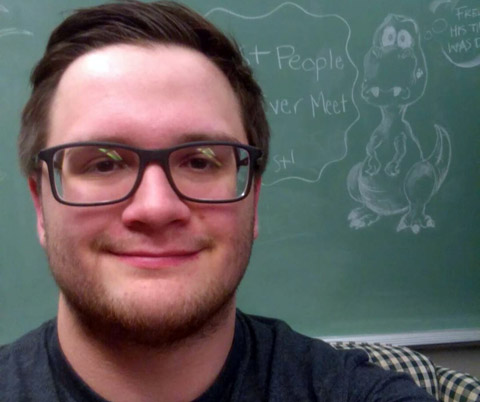 Thomas Ortiz
Hometown:
Roxboro, NC,
High School:
Roxboro Community School
Activities:
Adventuring through the world, hiking, playing guitar, gaming, and I am Computer Science Research Assistant
Awards & Honors:
Pack Promise Scholars, Dean's List
Anticipated Graduation Date:
December 2017
What I plan to do after graduation:
I plan to work for either Google or Microsoft as a Software Developer.
Why I Love Computer Science:
Growing up I was always exposed to engineering and computers through my family. I was allowed to tinker with any computers (often breaking them) and get a better understanding of how computers work first hand. Eventually, I got into high school and had to figure out what career path to take so I figured Computer Engineering would be great because I loved computers. Once I got to NC State, I decided to be a Mathematics major until I figured out what I really liked and learned that circuits and the hardware aspect of computers was not what I enjoyed doing. After that I enrolled into 116 to see the software side of computers and had an absolute blast with Computer Science since. I enjoy writing programs that help automate my life and eventually will help improve the lives of others.
Email Thomas