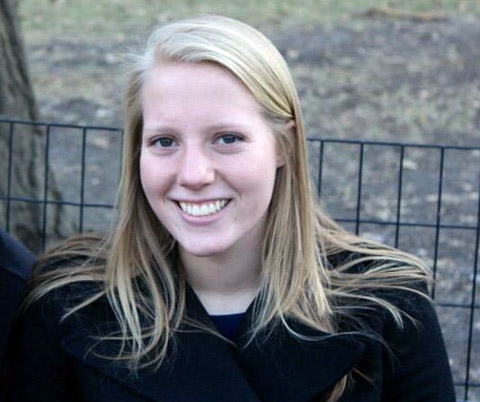 Melissa Novitsky
Hometown:
Cary, NC,
High School:
Athens Drive High School
Activities:
WiCS President, University Scholars, STEM Scholars, IBM Mentorship Program
Awards & Honors:
STEM Scholar, NCWIT Aspirations in Computing Award & Scholarship, NC State FEDD Winner, Dean's List
Anticipated Graduation Date:
December 2017
What I plan to do after graduation:
After interning with Cisco during summer '16, I will set my sights on career opportunities in the industry after graduation.
Why I Love Computer Science:
Computer Science was a brand new concept to me my senior year of high school when I took an AP Computer Science course. That class changed my life, and it's the reason I decided to pursue this degree. Computer Science is so challenging, yet so rewarding. I learned that on day one in the AP class and I continue to see that with every project here at NC State. I love the challenges and the creativity needed to overcome them in this major, and I love being someone who creates things. After a project is completed I have a working program that can actually be used... that I made... by typing things into a computer. On top of all of that, I love the endless possibilities I have as a Computer Scientist in terms of what I want to create, how I want to create it, and for whom the end product is given.
Email Melissa