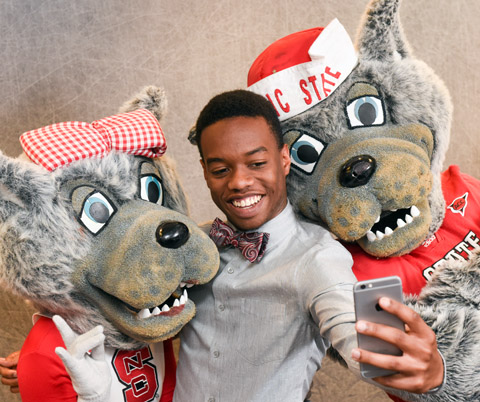 Malik Majette
Hometown:
Durham, NC,
High School:
JD Clement Early College High School
Activities:
Peer Mentor, Elementary School Math Tutor, Soccer, Track and Field, Co-op Program
Awards & Honors:
University Honors Program, Donald Bitzer Creativity Award, Executive Member of National Society of Black Engineers, Dean's List
Anticipated Graduation Date:
May 2019
What I plan to do after graduation:
I have worked on research with professors at North Carolina Central University and the University of Minnesota, and I plan to pursue a graduate degree in artificial intelligence.
Why I Love Computer Science:
To me computer science is the backbone for modern change. Every major advancement in the past 15 years stems from the power and abilities of engineering and computer science. The idea that I can be a part of that change is not only exciting but inspirational for me to pursue a degree in computer science. Furthermore, there are so many different avenues that computer science can take you down. I never knew I would be where I am today, and I can only imagine where I will go in the future.
Email Malik