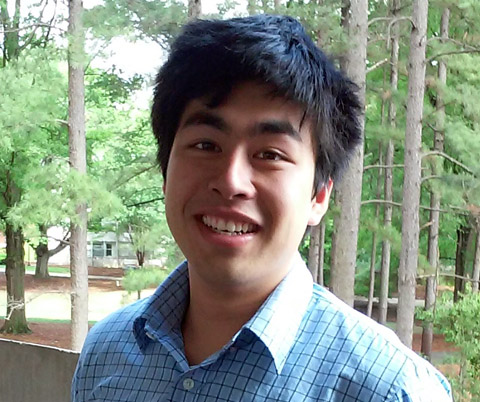 Louis Le
Hometown:
Cary, NC,
High School:
Apex High School
Activities:
Bee Keeping Club, STARS Alliance, Information Assurance Student Group, Sum Series
Awards & Honors:
Dean's List, Computer Science Ambassador
Anticipated Graduation Date:
December 2018
What I plan to do after graduation:
I am considering applying for the Accelerated Masters Program in Data Science or pursuing a career that has to do with Computer Science.
Why I Love Computer Science:
I was first introduced to computer programming when I was accepted into a program at my high school known as the Academy of Information Technology. I found that coding was like Legos, using some basic building blocks, one could build the most amazing things. I came to NC State with Bio-Medical Engineering as my major, but figured out that Computer Science was what I truly strive to do.
Email Louis