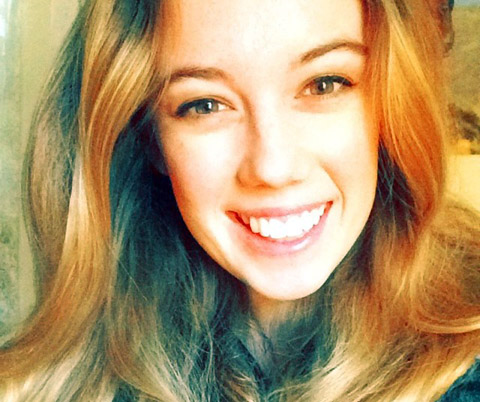 Madison Hess
Hometown:
Conover, NC,
High School:
Newton Conover High School
Activities:
Member of WICS, former FYC Student Council Member, Arts Village Member, Computer Science Ambassador, member of Antioch Community Church. I also enjoy Hiking, Kayaking, being outdoors in general, Art (Sketching, painting, and some digital art), writing, piano, and Softball.
Awards & Honors:
Rotary Club Scholarship and Rotary Youth Leadership Award recipient, Junior Marshal for Newton Conover High School class of 2014, Goodwin Meissner Scholarship recipient, Deans list
Anticipated Graduation Date:
May 2018
What I plan to do after graduation:
I am not sure specifically what I want to do yet in Computer Science, but I plan on exploring multiple options in the field. I plan on applying for internships at companies such as SAS as well as others to find out what I like best, what direction I actually want to go in CSC, and what would be best for me in the long run. As of right now I hope to end up working for a company such as SAS or Oracle.
Why I Love Computer Science:
My first taste of programming was HTML through Website Design in high school; and I fell in love with it. I knew I wanted to major in something technology related but wasn't sure exactly which major to pick. After lots of thought and talking to many helpful people, I decided to major in Computer Science and applied to NC State. Freshman year I took my intro to Java class and absolutely loved it. I knew I had made the right decision. I am kind of different in that I love art, and creating new things, while at the same time I love math, problem solving, and programming. Computer Science perfectly combines my seemingly different interests and allows me to use both at the same time. I also really love CSC because there are so many different directions I can go in. The opportunities and possibilities are nearly endless, and it is practical and relevant. I love how we are encouraged to find creative and different ways of solving problems, the challenge that it presents, and how it pushes me to learn. I'll never run out of new things to learn in Computer Science because technology is always changing and advancing.
Email Madison