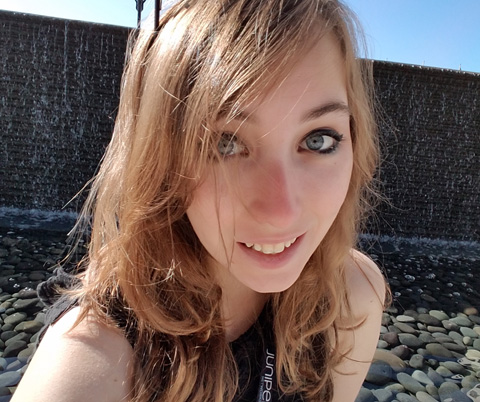 Dana Christo
Hometown:
Holly Springs, NC,
High School:
Holly Springs High School
Activities:
Women in Computer Science - Media Director, Video Game Development Club - Junior Officer, STARS SLC - FLAMES Workshop Leader, CSC216 PTF, playing and making video games, watching animated movies, creating digital art, and dyeing my hair tons of colors!
Awards & Honors:
WeTech Scholarship recipient, Dean's List, University Scholar's Program, WiCS GHC Scholarship
Anticipated Graduation Date:
December 2017
What I plan to do after graduation:
I plan to pursue a career game development, either at an established studio or as an indie game developer.
Why I Love Computer Science:
I decided to study computer science because I wanted to create video games, and I needed either a computer science degree or an art degree. I choose computer science over art because I can always learn a lot of the art tools for games on my own, but learning programming on my own would be a lot harder. I love that I can create anything I want and bring any idea to life with computer science. The idea of someone using and enjoying something I create in their life makes me so excited, and I really love that I can help bring entertainment and an escape to others with my degree and my games.
Email Dana