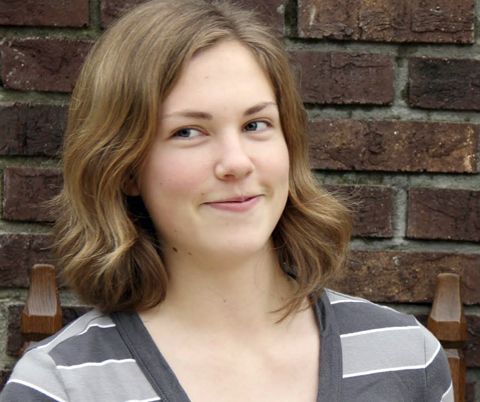 Elizabeth Gilbert
Hometown:
Andrews, NC,
High School:
Andrews High School
Activities:
TechGirlz Volunteer TA, Truett Camp Volunteer Counselor, Guitar, Ocarina, Drawing
Awards & Honors:
Chancellor's Leadership Scholarship, Howell Foundation Scholarship, Harshaw Scholarship, NC Honors Chorus Member, Dean's List
Anticipated Graduation Date:
May 2018
What I plan to do after graduation:
I have done a co-op at Oracle in the testing department and I plan to get more experience as it will help me figure out what I do and do not want to do after graduation. Right now, I am leaning toward Application Development or Security.
Why I Love Computer Science:
I came to NC State with an open mind for my major. I had never experienced any programming, but learning about computer science, and how it would combine my interest in math and logic is what convinced me to take my first Java class and I loved it! I enjoyed being able to dissect a large problem into a sequence of logical steps. Computer Science opens the doors to so many opportunities because technology is so prevalent and necessary in today's society. This field is really only limited by our imagination. If you see a problem, solve it!
Email Elizabeth