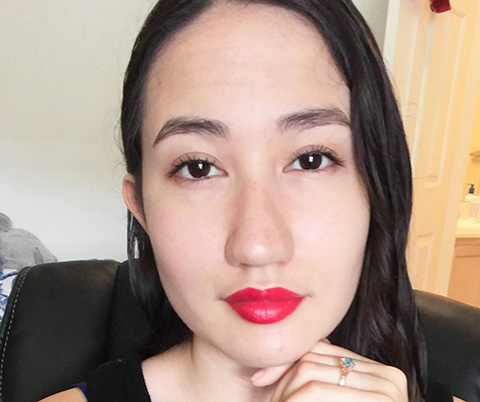 Carolyn Thompson
Hometown:
Fayetteville, NC,
High School:
Pine Forest High School
Activities:
WiCS Design Captain (Women in Computer Science), Technician Staff Writer, Design Ambassador, Growing Artist
Awards & Honors:
WiCS GHC Scholarship
Anticipated Graduation Date:
December 2018
What I plan to do after graduation:
I plan to pursue a career in UX Design.
Why I Love Computer Science:
My love of computer science parallels my love of art and painting. There before me, I have a blank canvas from which amazing and beautiful creations can burst from. It's the lengthy work, detail, and occurrences of frustration that make the end result so satisfying, and it's an even better feeling to think that another person is using this creation that could help make their life better or easier. There is personal happiness that comes with creation, but the happiness and benefit that can be provided for other people really makes me love computer science.
Email Carolyn