Computer Science eNewsletter
Below is department related news, gathered from a variety of sources across campus, provided monthly for alumni, students, and friends of the Department of Computer Science at NC State University.
If you are a CSC alum and wish to be added to the email distribution list, click here. Corporate or individual friends of the department may be added to our distribution list by sending an email request to Ken Tate, Director of Development & External Relations for the NCSU Department of Computer Science.

---
January 30, 2009
Williams' Paper is a "Top Pick" in IEEE Software's 25th Anniversary Issue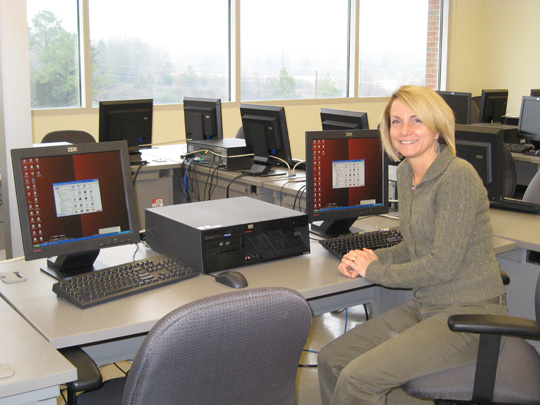 Dr. Laurie Williams, associate professor of computer science at NC State University, has been honored by having one of her co-authored papers selected by IEEE Software's editorial and advisory boards as one of its "25th Anniversary Top Picks" for full-length, peer-reviewed articles. more
Department Welcomes Four New SAB Members
Dr. Mladen Vouk, head of the NC State Department of Computer Science, is pleased to announce the addition of four new members to the department's Strategic Advisory Board (SAB). more
Fidelity Investments "Leadership in Technology" Series Presents Joe Freddoso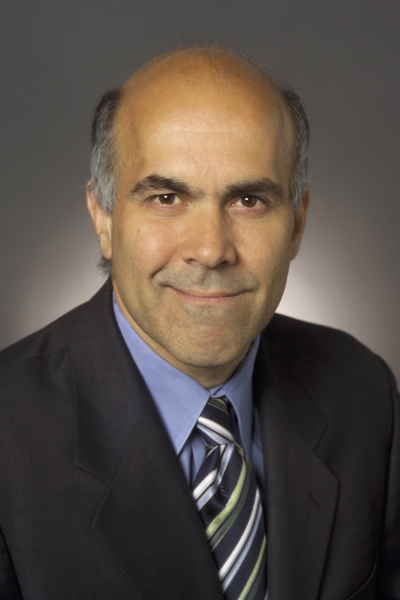 Please join us on February 19th at 6 pm in Lecture Hall 1231 EB2 for the next talk in the Fidelity Investments "Leadership in Technology" Executive Speakers Series. Our special guest speaker will be Joe Freddoso (bio & abstract), president and CEO of MCNC. His talk topic will be "Education & Innovation @ Internet Speed". more
Bang for the Buck
NC State University continues to receive accolades for providing a high-quality, affordable education, recently being named to Princeton Review's list of the nation's "Best Value Colleges" for 2009. more
Social Security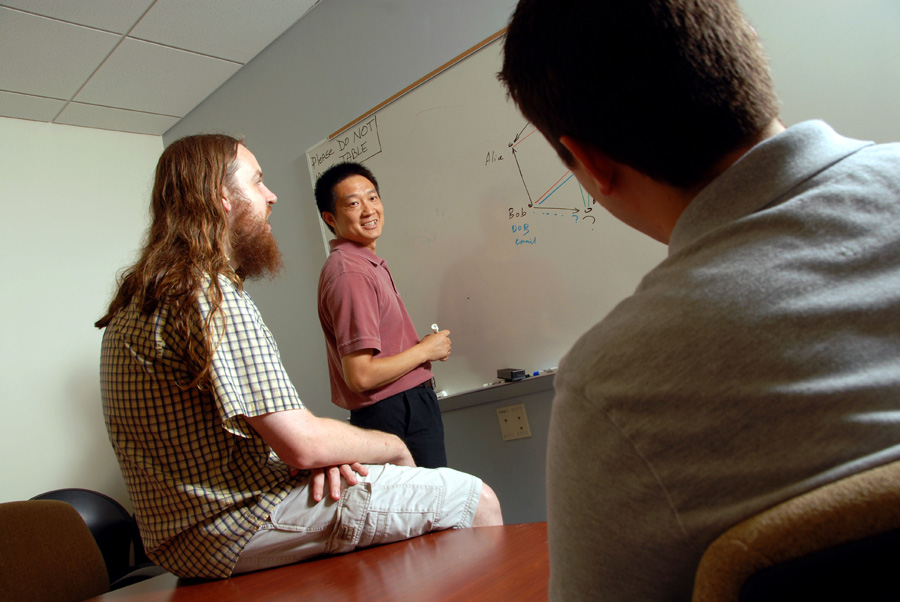 So you log onto Facebook and see that one of your friends has recommended a new gaming application. You like games, so you click on the link and learn that the program will access your personal information before you sign up. Dr. Ting Yu envisions a social network that everyone will trust. more
Web 2.0 and the Classroom
Five questions with Dr. Chris Dede, Timothy E. Wirth Professor in Learning Technologies at Harvard University and the keynote speaker for this month's LITRE Expo 2009. more
Loss of a Legend
The death of NC State's women's basketball coach Kay Yow on Saturday made news across the nation, a tribute to the range of her influence, both as a trailblazing coach and as a courageous activist in the battle against breast cancer. more
Dean Martin-Vega named Outstanding Engineer in North Carolina
Dr. Louis A. Martin-Vega, dean of the College of Engineering at North Carolina State University, has been named the Outstanding Engineer in North Carolina for 2008 by the North Carolina Society of Engineers. more
Departmental Research Grants, Gifts, and Support
Duke Energy has officially renewed its Super ePartners support for the department donating $25,000 in support of the department, including multiple Senior Design Center projects, several ePartners related programs and initiatives, and the establishment of a new scholarship endowment.
Fujitsu Transaction Solutions and Progress Energy has donated $5,000 in support of the department's Senior Design Center program.
Computer Service Partners has made a qualifying donation to renew their support of the ePartners Program.
Canvas On Demand has donated an Epson 9800 printer to the department valued at approximately $3,000. This large specialty printer is capable of printing items up to 44" wide and is perfect for printing on canvas or any type of fine art paper. The equipment will be used primarily by the department's Senior Design Center program.
Dr. Annie Antón has donated $1,000 to the department in support of the PrivacyPlace.org and CSC student scholarships.
Dr. Tao Xie, assistant professor, has received an IBM Jazz Innovation Award valued at $20,000 for his proposal entitled: "Mining Bug Reports and Test Execution on Jazz." Only 13 researchers around the world received these awards. more
Dr. Xiaohui (Helen) Gu, assistant professor, has received an IBM Exploratory Stream Analytics Innovation Award valued at $20,000. more
Thanks to the growing number of alumni and friends who continue to make one time and multi-year contributions to help establish the Carol Miller Student Leadership Endowment to honor long-time lecturer Carol Miller who plans to retire at the end of the 2008-09 academic year. Alumnus Jay Strickland has made a very generous matching gift pledge, committing to match all other alumni contributions up to $25,000 to help establish the endowment. Significant contributions this month include a $1,000 donation from Dominique Bischof and $1,000 pledges from David Self and Jason Spruill. more
CSC Faculty / Staff News
Dr. Tao Xie has had two papers and two tutorials selected for presentation at the 31st International Conference on Software Engineering (ICSE 2009). more
Drs. Annie Antón and Laurie Williams, have had papers selected by IEEE Software magazine as one of 35 of "The IEEE Software's Most Cited Articles." more
Missy Seate, contract & grants manager, has successfully completed the certification exam and is now a Certified Research Administrator.
CSC "Jobs List"
If you are a CSC student or alum and would like to receive an automatic email notice whenever new postings are activated on the CSC online jobs board, you are invited to subscribe to the cscjobs list. We may also use the list to announce career fairs, company campus visits & info sessions, and other career related events and activities. This is an "opt-in" list, so you must subscribe to receive the notices. Students can subscribe via the Subscribe Interface at http://lists.ncsu.edu/cgi-bin/mj_wwwusr (type cscjobs in the Mailing List box and press Search) or by sending an email to: mj2@lists.ncsu.edu (leave Subject Line blank), in the body of the message type subscribe cscjobs, and then send your message. For more information about subscribing please check http://lists.ncsu.edu/.